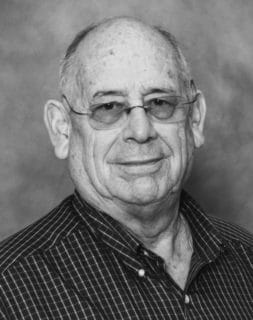 M.C. Schaff, P.E., L.S.
Founder
Start Date: 6/1/1964
Mr. Schaff founded each section of MCS Family of Companies and was the regional expert for a vast majority of the construction and improvement projects in the service area. His experience and knowledge of soil conditions, construction practices, testing techniques, and regional geology made Mr. Schaff a widely respected authority on material testing, construction inspections, and design solutions for challenging projects. Mr. Schaff provided on-site consulting services for all material testing projects and geotechnical investigations completed by the firm. Throughout his career, Mr. Schaff provided solutions for commercial buildings, industrial developments, water/wastewater structures, roads, bridges, airports, and residential complexes.
During his career with M.C. Schaff & Associates, Inc., Mr. Schaff was involved in the investigation, analysis, design, and construction of highways, bridges, airports, subdivisions, municipal water systems, municipal and industrial sewer systems, flood control projects, commercial feedlots, irrigation systems, landfills, and recreation projects. Clint served as County Surveyor for Scotts Bluff County, Banner County, and Cheyenne County, Nebraska. He also served as Highway Superintendent for numerous cities and counties in Nebraska. During his career, he testified in court on cases involving accident reconstruction concerning vehicle speed based on damage analysis, driver perception time and distance, driver reaction time and distance, distance for skid to stop, driver sight distance, vehicle speed based on skid marks and highway signing and construction zone safety. Clint performed pedestrian time and distance calculations for traffic signal design, parking lot design and parking lot striping projects.
As the President for Panhandle Geotechnical & Environmental, Inc., Mr. Schaff was responsible for overseeing all projects. He reviewed subsurface investigations into soil and groundwater contamination. He was also responsible for the engineering design and review of groundwater and soil remediation system design. Clint provided the design and testing during construction of numerous groundwater contamination and construction dewatering projects.
With Panhandle Geotechnical & Environmental, was involved with the investigation, analysis, and design of foundations for numerous structures including multi-story buildings, storage silos, electric substations, and earth dams.